Donate
Donate money: As a 501(c) charity, your money is not only tax deductible, its going to help the kitties with things like vet bills (shots and spay/neuter) as well as the costs of general food and litter care.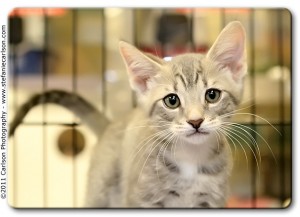 Each of our chapters accepts donations by mail, and some of our locations are set up for online donations too; check out your local CIN's location page for more info about how you can give directly to them online and by mail.
All of our locations also have donation boxes and we appreciate every bit and so do the kitties!

Please Indicate which Chapter you are donating to!
 
Shop & Donate: You can also donate securely online through your shopping (http://www.igive.com/welcome/warmwelcome.cfm?c=11604)
If you would like to donate via check, please send it to:
Cats In Need General Fund
P.O. Box 2204
Orange, CA 92859
Please request a receipt and we will be happy to send one to you.